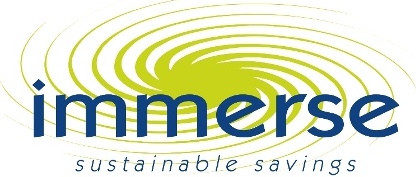 Utility and Water Bill Validation: now the retail water market has opened, Hydrosave has aligned with Immerse Asset Management to enhance its service offering to industrial and retail water users.
Hydrosave already provides a comprehensive portfolio of technical services including remote meter reading, water flow measurement, pressure control, leak detection, water audit services, pipe corrosion measurement and fire mains management.
Working alongside Group companies OnSite and IWS, Hydrosave can also provide retail water users with repair and maintenance services, legionella compliance testing, waste water services, pump optimisation and specialist infrastructure linings and water proofing.
With Immerse as preferred supplier, the business can now provide a tariff and water bill validation check for industrial and retail water users. Immerse can also manage potential over charges and a water rebate process on behalf of customers.
Immerse is not a water retailer; they are an independent advisor and consultant.
Offering this service enables Hydrosave to fully manage an end to end financial tariff, bill management and technical advisory service.