Safely release your water network seized valves
Be it an emergency release, or part of planned maintenance, our solution has never failed to release a valve, saving you the time and money involved in replacing valves you can't operate. What's more, our technology is the safest solution on the market for both your assets and operatives.
Seized valves are common
All valve types can seize, no matter their age or size. For older valves, seizure is often due to corrosive particulate build up, whereas newer valves can suffer from excessive force in the 'wrong' direction.
Over torquing valves in the closed position to obtain a 'good' isolation can also cause them to seize alongside differential locking of valves in the closed position, rag build up in wastewater valves, under specification of valve actuators and idle gear seizure on crown and pinion valves.
About the HydroV valve release
HydroV® ascertains the 'free movement' of an asset and has the ability to apply a controlled release process to seized valves applying low levels of torque to focus the vibration in the necessary direction. Both frequency and amplitude can be adjusted independently, and the system is fully calibrated to ensure no uncertainty.
As a modular system, HydroV® can grip to any valve in any orientation and enables risk free operation and flexibility. The unit is pneumatic and operated remotely outside of the 'danger zone'. It can be used on all types of water network valves including gate, penstock, butterfly, plug and non-return valves.
The Key Facts…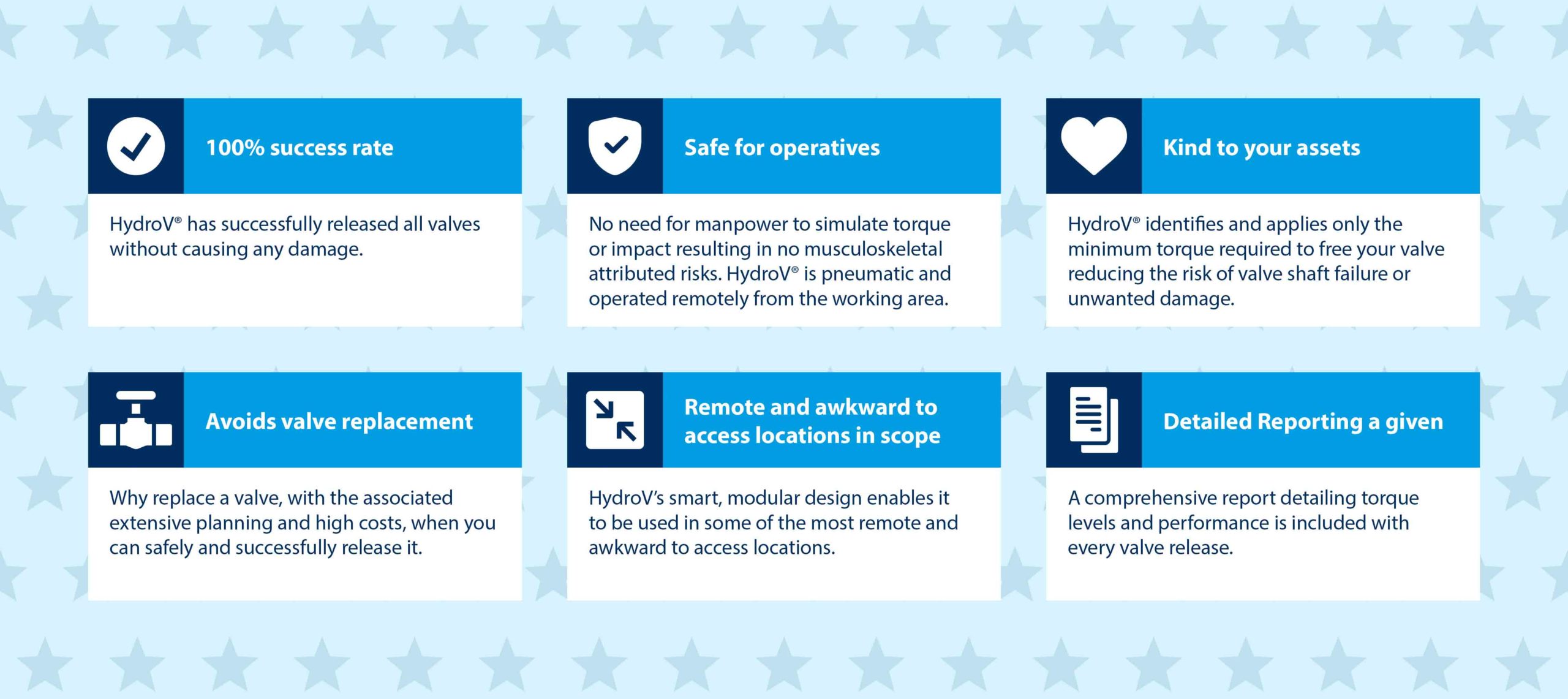 Our seized valve release service for UK water companies
We can help you get your capital works up and running quickly where you find a seized valve that's part of the scheme or identified as a risk to the project. Common examples include pumping station refurbishments for waste, clean and treatment works maintenance activities, reservoir inspections and network project trial isolations.
Where you have an unexpected network incident, such as a burst, and find a valve you need to operate is seized, we can respond and minimise delays to repair time and getting customer supply back on. We can also help with minimising environmental impacts from seized valves on wastewater and drainage assets, where heavy rain and surface run off water risk spillages if the network isn't operating properly.
Gearbox repairs are also an area of expertise for us. We can either repair an existing gearbox on site or replace it with a new retrofit system. Here, valve release is often needed because these there has been no previous method to operate the valve or an attempted operation of the seized asset has broken the gearbox.
We can typically mobilise within 60 minutes from our base in North Wales on a 24/7 basis.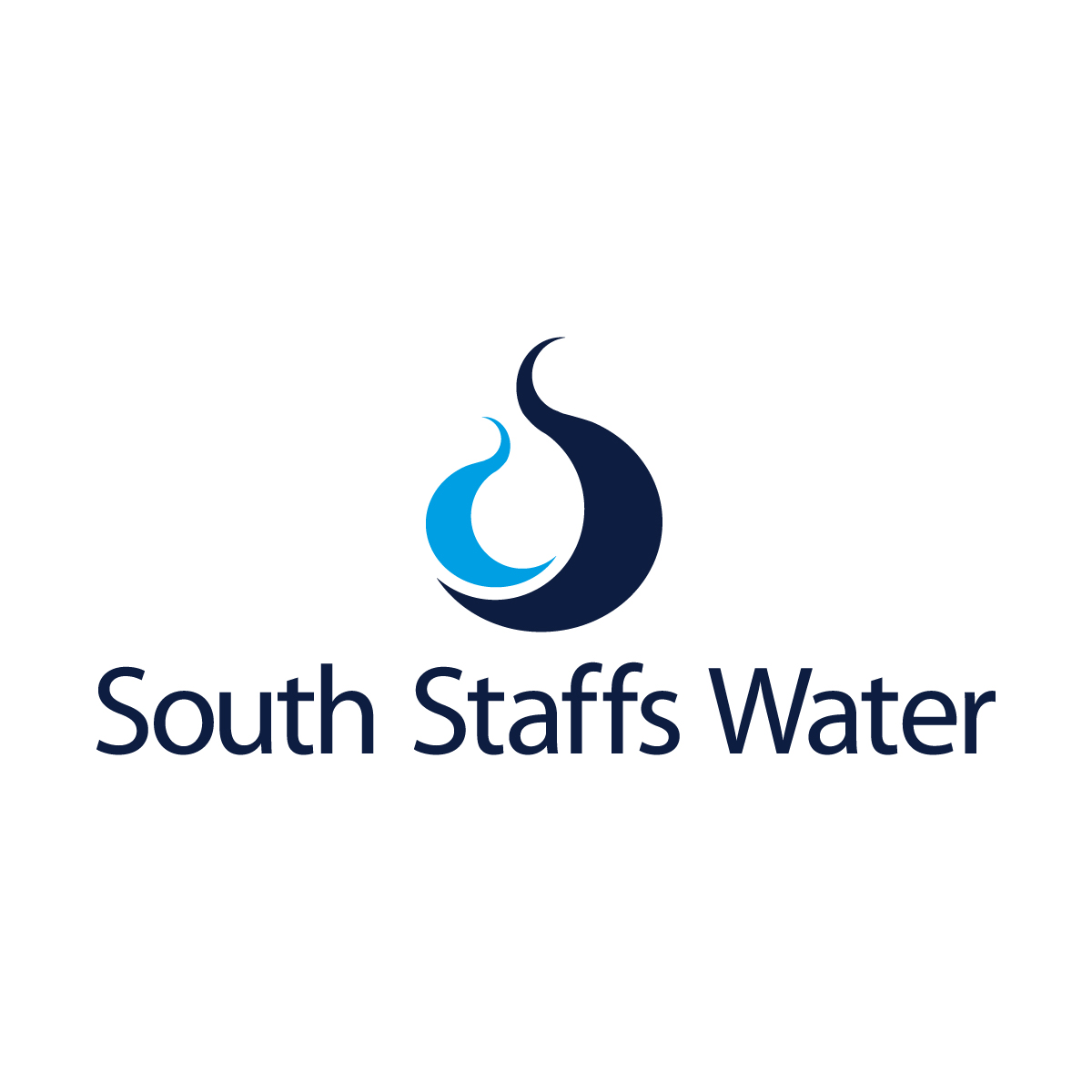 "The Hydrosave team has helped us on several occasions to release seized valves on our water network with their HydroV® solution. We chose to use this solution in particular because it had a great proven success rate in safely releasing valves. Also, from our perspective, the health and safety benefits are huge – it avoids manual handling and the necessary manpower on heavy duty bars and keys, and we know it protects our valves, avoiding the manpower option that puts risk on the asset and could result in unwanted failure."
Nathan Harper, head of network operations, South Staffs Water
We're looking for overseas water sector partners who want to add value to their clients by offering a seized valve service using our HydroV solution.
Depending on the countries you operate in and the market opportunities, we may be able to offer either an exclusive countrywide licence or an agreement for sole use by state/region.
Read more here